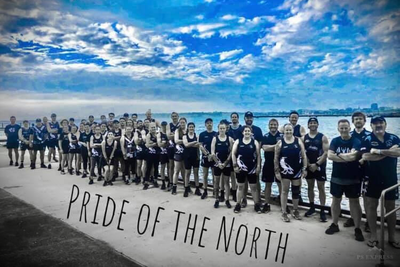 The North Geelong Football and Netball Club is a successful member of the Geelong and District Football League and has had a dominant presence in finals over the years.
Formed in 1876 the club boasts over 30 premierships throughout its senior and junior ranks. We boast successful junior and senior football teams. Our senior AFL women's team has already won a premiership since forming in 2012 and is now placed in Senior Div 1 of the Gold Fields Football League. We have 4 senior netball teams, 4 junior netball teams, Auskick, Netball NetSetGo and Junior Football.
Whilst our football achievements are well known in the community and we promote and work towards maintaining our success, we believe one of our major strengths is our membership and the benefits they provide to the club. We attract members from a wide range of sources and work towards keeping them happy and involved in the club.
We are committed to developing sports in the community and growing the skills and enjoyment of our younger members. In this manner we ensure our own success and future supply of members and give to the community a sense of belonging and growth.
North Geelong Football and Netball Club's committee is made up of enthusiastic individuals working in honorary positions and they are focused on providing benefits to the Club and its members. The committee is aware that success comes from looking after its players, supporters and sponsors.